CAKE at the Carbon Forward 2021 Conference!
On the 6th of October Robert Jeszke – Head of the Centre for Climate and Energy Analysis (CAKE) took part in the a panel discussion entitled "EUETS reform prospects: higher ambition, new sectors".
The discussion was moderated by Mark Lewis (Head of Climate Research, Andurand Capital Management LLP) and focused on the proposed reform of the EUETS with special attention to the current situation on the EUA market. It was a great opportunity to exchange views on the proposed package's EUETS reform proposals with distinguished speakers: BeatriceYordi (Directorate-General for Climate Action, European Commission), Peter Liese (MEP, ENVI, European Parliament) and Sabine Frank (Carbon Market Watch).
During  the panel discussion Robert Jeszke (CAKE/KOBiZE) presented and share key views in relation to the increase of the prices in the EUETS:
"EUA price have been already growing rapidly approx. 160% since November 2020 to 60 EUR. It shows that EUA's price rising far too high and too fast causing possible risk of forming a price bubble."
"Due to the rising prices on the EUETS market and high probability that this trend will be constant in the near future driving by Fitfor55 & growing energy commodities (e.g. gas) & speculators – EUETS needs a market safeguard to stabilise EUA prices."
"Good idea is to use MSR potential. We can not afford to cancel EUA from 2023 (under the so called "invalidation mechanism") because we may need these allowances to stabilise market in near future (when e.g. EUA reaching 200 EUR in a year or two – and it is still possible)."
"EUCommission can introduce transaction limits or a transaction tax for financial entities (in order to curb speculation) or reforming the mechanism of art. 29a, so that it could work faster (e.g. as it is currently in the UKETS or proposed in new ETS for transport & building sector)."
"We have to avoid highest threat – fast EUA price growth driving by speculators which causes that price of EUA allowances will be detached from reality. The marginal cost in EUETS should be a proper cost pay by EUETS participants."
"We need EUETS for years to come and it must be sustainable, balanced and do what it was designed to do – reduce GHG emissions at lowest cost. It should be 'cap & trade' not 'hit and run', without anyone blaming for future failure".                                                                                                                                                                                                                                                                                 
Thank you Carbon Forward for invitation and we are looking forward for future debates!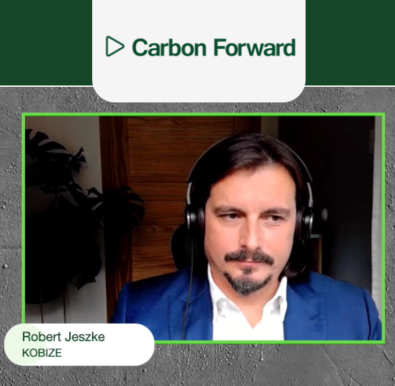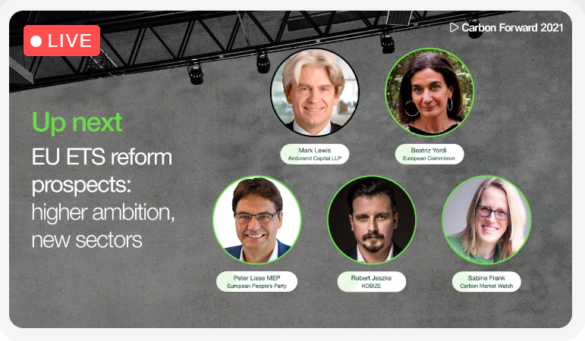 Back