UPTAKE project kick-off meeting in Milan
On the 17th to the 18th of October, 2023 IOŚ-PIB/CAKE participated in the UPTAKE project kick-off meeting in Milan hosted by the RFF-CMCC European Institute on Economics and the Environment. UPTAKE is a Horizon Europe funded research project coordinated by the CMCC Foundation.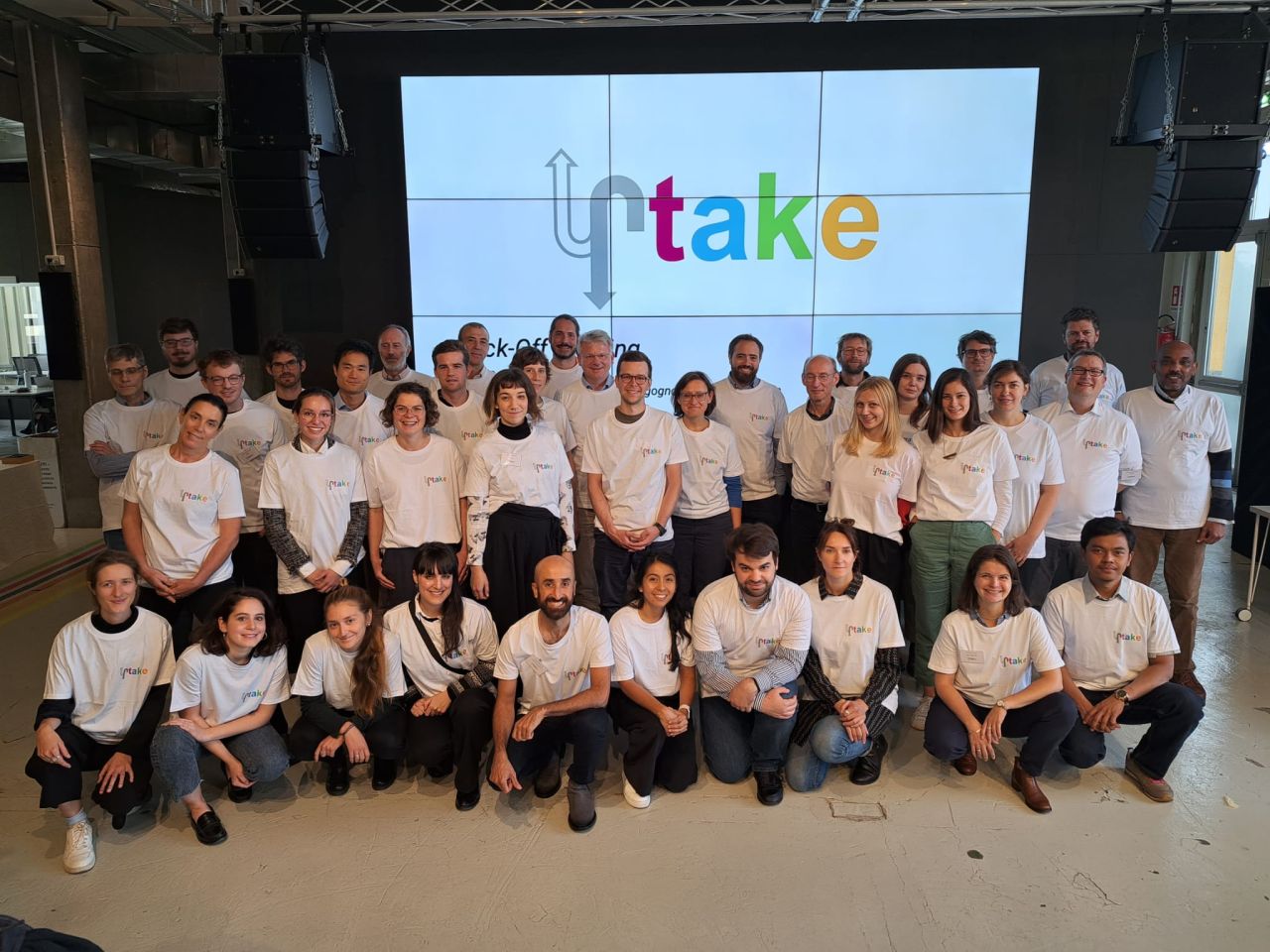 The UPTAKE project aims to deepen understanding of the potential role of Carbon Dioxide Removals – CDR in achieving European and global climate policy goals.
The 20-institution consortium from all over Europe aims to provide a harmonized, comprehensive, integrated and transparent inventory of CDR knowledge.
The result of 4 years of work of the UPTAKE project will be a comparative assessment that goes beyond current technoeconomic analysis, taking into account their broader environmental, life cycle, economic, social, political and governance implications and knock-on effects, as well as their role in the overall portfolio of actions to reduce greenhouse gas emissions.
The CAKE team, like each of the 20 members of the consortium, presented IOŚ-PIB/KOBiZE – the institution it represents and talked briefly about the team members. The kick-off meeting was primarily an opportunity to outline the tasks needed to be performed in individual WPs, but also a chance to meet members of other teams during planned social activities.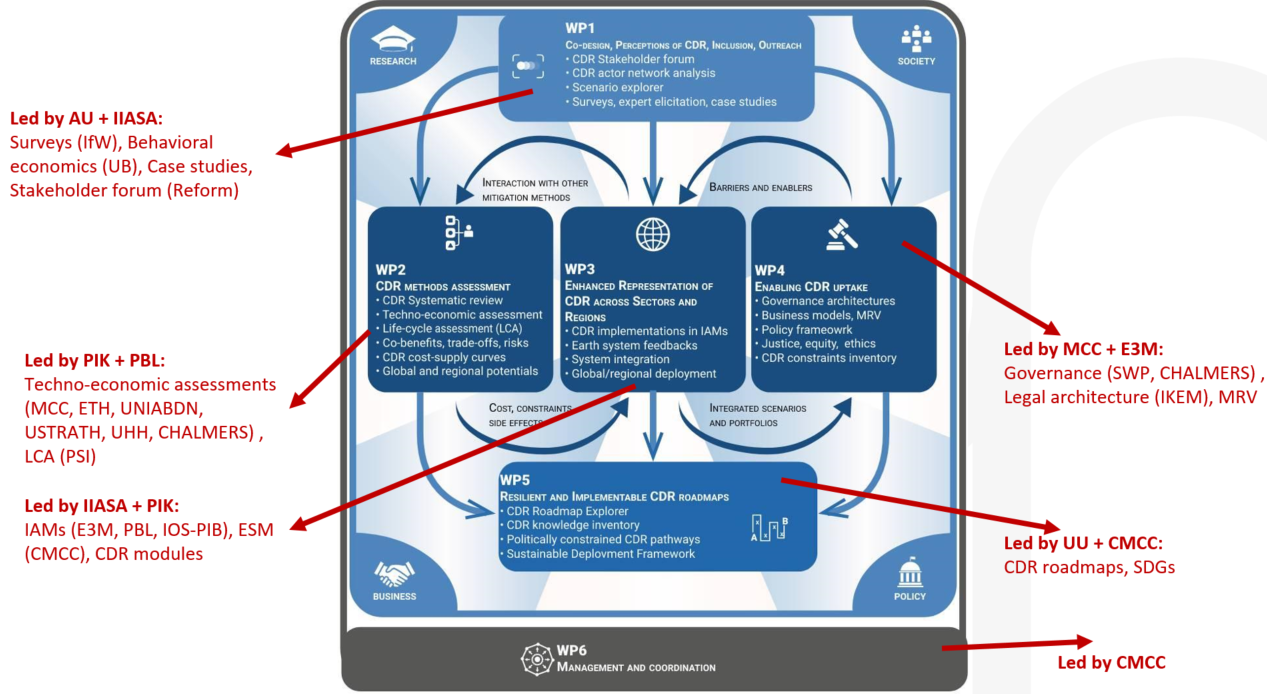 Below are the list of participants of the project:
Coordinator: Fondazione Centro Euro-Mediterraneo sui Cambiamenti Climatici (FONDAZIONE CMCC),
POTSDAM-INSTITUT FUER KLIMAFOLGENFORSCHUNG e.V. (PIK)
MERCATOR RESEARCH INSTITUTE ON GLOBAL COMMONS AND CLIMATE CHANGE (MCC) GGMBH (MCC gGmbH),
INTERNATIONALES INSTITUT FUER ANGEWANDTE SYSTEMANALYSE (IIASA),
MINISTERIE VAN INFRASTRUCTUUR EN WATERSTAAT (PBL),
UNIVERSITEIT UTRECHT (UU),
E3-MODELLING AE (E3M),
AARHUS UNIVERSITET (AU),
CHALMERS TEKNISKA HOGSKOLA AB (CHALMERS),
STIFTUNG WISSENSCHAFT UND POLITIK (SWP),
KIEL INSTITUT FUER WELTWIRTSCHAFT (IfW),
UNIVERSITAET HAMBURG (UHAM),
INSTITUT FUR KLIMASCHUTZ ENERGIE UND MOBILITÄT – RECHT, ÖKONOMIE UND POLITIK EV (IKEM),
Fundacja Instytut Reform (REFORM),
INSTYTUT OCHRONY SRODOWISKA – PANSTWOWY INSTYTUT BADAWCZY (IOS-PIB),
UNIVERSITA' COMMERCIALE LUIGI BOCCONI (UB),
EIDGENOESSISCHE TECHNISCHE HOCHSCHULE ZUERICH (ETH),
PAUL SCHERRER INSTITUT (PSI),
UNIVERSITY OF STRATHCLYDE (USTRATH),
UNIVERSTY COURT OF THE UNIVERSITY OF ABERDEEN (UNIABDN),
Back